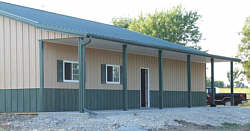 New Bloomfield Area
Historical Society
313 Oak Street
Post Office Box 132
New Bloomfield, MO 65063
(573)-491-0180
---
Regular meetings will now normally be on the second Monday evenings of the odd numbered months.
---
New Bloomfield Area Historical Society Annual Meeting and Special Event
Sunday, July 13, 2014, 4:00 P.M. to 6:00 P.M. at Lions Club Pavilion
Reenactment presentation of Nathaniel Boone, Son of Daniel Boone by Clint Winn
Rifle Raffle and Drawing followed by Ice Cream and Cake following presentation.


Free to the Public.
---
Visit our web site www.newbloomfieldhistorical.org and take a tour. Your society is entirely operated by your memberships and donations. We appreciate your continued support.
---

New Bloomfield Area Historical Society Opens On Weekends
Building will be open on a regularly scheduled basis:
Open: Saturdays, 10:00 am thru 1:00 pm
Other times by special appointment.
Please drop in.
---
Check out NBAHS's recent accessions.
(click here for more information)
---
Calendar
of
Events
Please be sure to check out our "Calendar of Events". Click on the calendar.
---


Welcome to our new site.
Please change
"Favorites"
in your browser and the e-mail address in your
Address Book
to reflect these changes.
---
Located Northeast of the schools in New Bloomfield, Missouri. (click here)
Hours of Operation: 1st & 3rd Saturdays, 10:00 am thru 12:00 pm.
and by special appointment. Phone: 573-491-0180.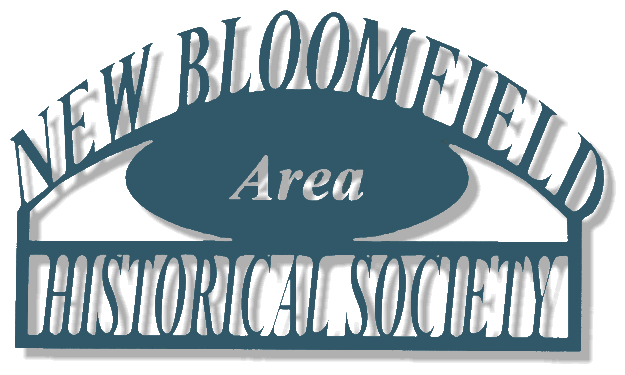 Look what's new!
Sign by: Frank Fabricating
New Bloomfield Area Historical Society Museum Walkthru Slideshow
New Bloomfield Area Historical Society Museum Walkthru Slideshow
New Bloomfield Area Historical Society
313 Oak Street
Post Office Box 132
New Bloomfield, MO 65063
(573)-491-0180
38.72322°N 92.08406°W